Hello.
I am new user who studying metabolomics analysis.
I try to use metaboanalyst first time.
I upload a metadata in "LC-MS Spectra Processing"
But, I cant upload metadata in there.
Error message is " * ErrorThe content of meta-data file is not formatted correctly! Please check!"
What can I do for uploading metadata for spectra processing step?
Please help me.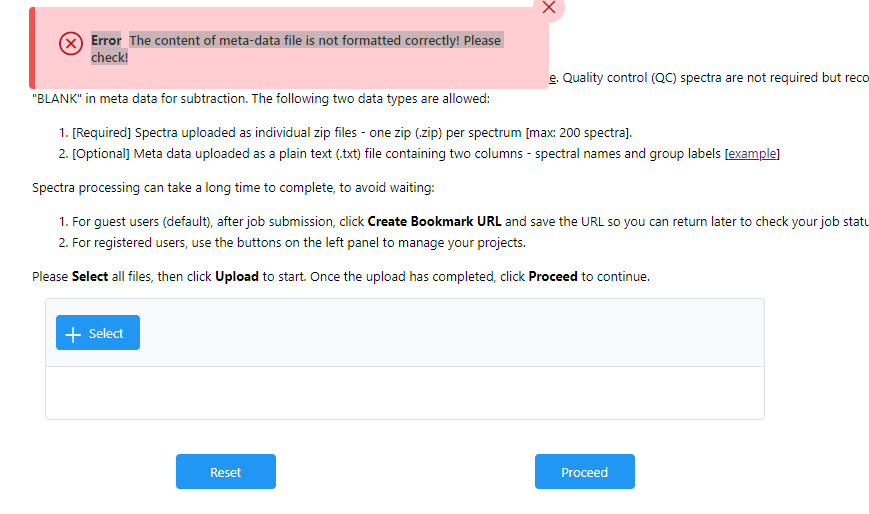 metadata_BV_metabo_notepad.txt (579 Bytes)
metadata_inosine_metabo_notepad.txt (753 Bytes)