Hi
I am a new MetaboAnalyst user, and I really like it.
I have a data set containing 2 groups (n-3 per group). Both PCA and PLSDA analysis shows clear clustering of the samples into the groups. However, permutation analysis (B/W with 1000 sets) yields a empirical p value of 0.6. Does this indicate that the separation observed in PLSDA is not real or is the p value high only because the sample size is low (n=3 per group).
On the other hand, cross validation analysis yields an accuracy of 0.8, Q2 of 0.5 and R2 of 0.9. Is it worth going ahead with the cross-validation results?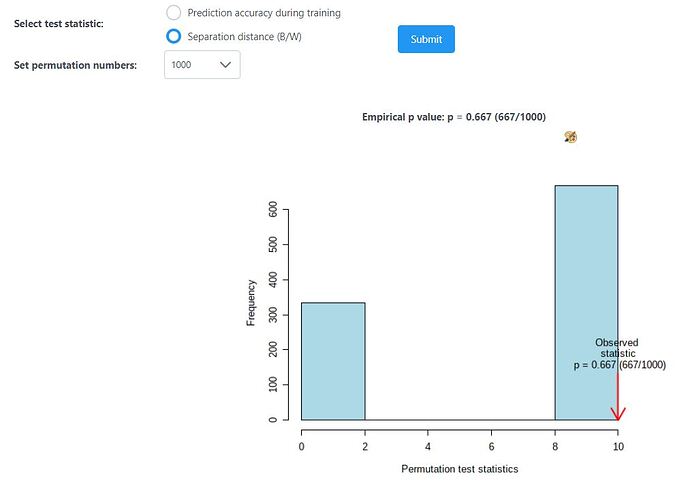 pls_score2d_0_dpi72_final.pdf
(15.6 KB)