Hello,
As I upload my file and get to the Heatmap section (data type: peak area; data filtering: none; normalization: autoscaling), I notice there is no minimum value visible anywhere (dark blue as standard). Also, since I have a lot of absolute zeros in my file, that would mean (correct me if I am wrong) that my Heatmap would be painted in blue tones rather than gray tones: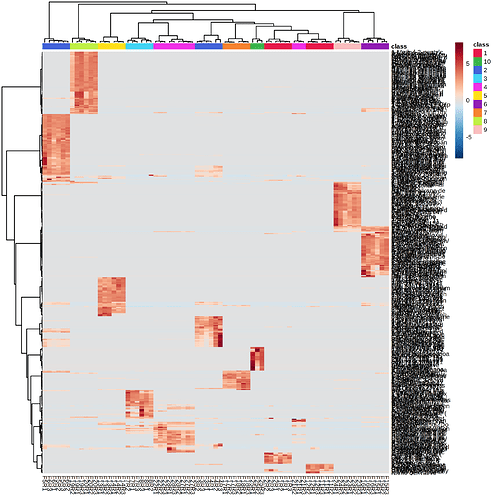 If I use the original data without autoscaling, the software assumes those absolute zeros: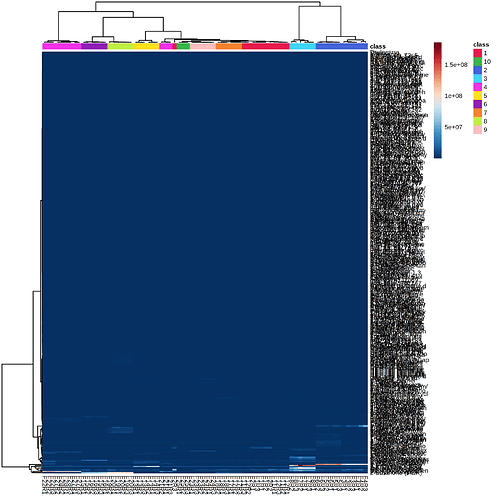 Could I be doing or understanding something wrong?
Hopefully, you can help me. Thank you in advance for your help!