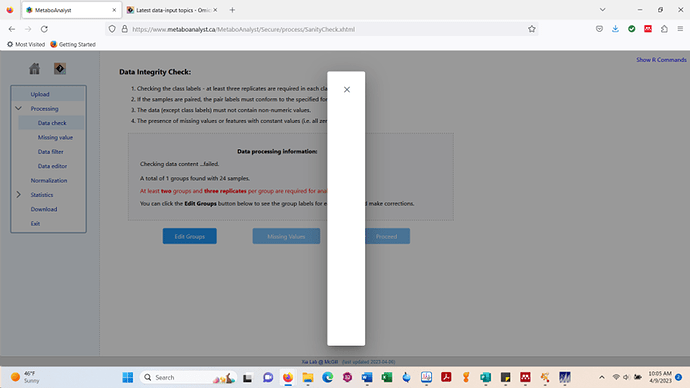 Hi,
Thank you for making such a fantastic tool to analyze LC-MS data. I have used Metaboanalyst successfully for a few years now, and have analyzed my specific datasets successfully numerous times.
The last time I analyzed this specific data was in early March 2023. However, when I upload the same .csv today, I get a blank pop-up when I go to adjust my groups. I did not encounter this issue last month.
I have had intermittent problems like this occasionally, which has been resolved by using different browsers. However, I have this same issue whether I use Chrome, Firefox, or Edge. I also cleared my cache, just in case, to no avail.
Thanks for any insight,
Lydia