Hello,
I am trying to perform a functional analysis in the MetaboAnalyst suite and it results in a blank page (attached images). It yields neither scatter plot nor a matrix. I attach the dataset I used and the preprocessing steps I followed.
Ion Mode: Negative
Mass Tolerance: 16.9 ppm
Retention Time: seconds
Data Format: samples in columns
Filtering: enable Filtering features if their RSDs are >20 & Interquartile range
Data editor: include only High and Low group
Normalization: Normalization by median, Log transformation, Pareto scaling
Set parameter: Default parameters
I also performed the analysis with another dataset that I had performed functional analysis in the past where MetaboAnalyst yielded results. Yet, using this dataset now I got the blank page in the View result.
So I would like to ask why I get the blank page?
Is there any problem with the MetaboAnalyst Functional analysis module or there is a problem in the attached dataset ?
Why I get the blank page even in a dataset that I had succesfully analyzed using Metaboanalyst in the past?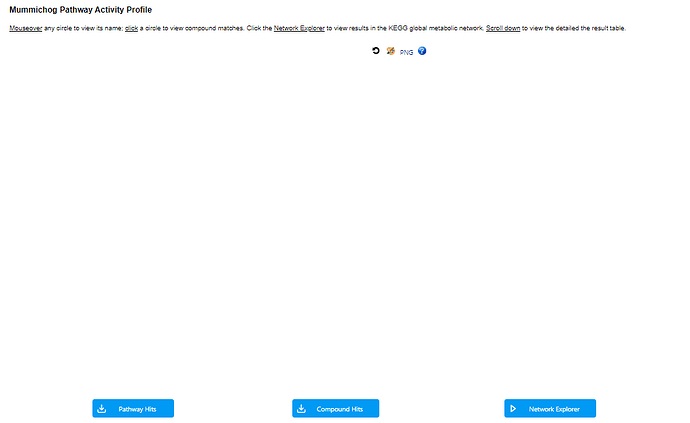 metaboanalyst_input.csv
(129.3 KB)
Thank you in advance,
Sotiris