I used MetaboAnalystR package to process my raw data.
and the package output 2 csv files as "metaboanalyst_input.csv" and "annotated_peaklist.csv"
After getting these 2 files, I upload "metaboanalyst_input.csv" to MetaboAnalyst 5.0 website ----> statistical analysis(one factor) and output the OPLS-DA VIP results.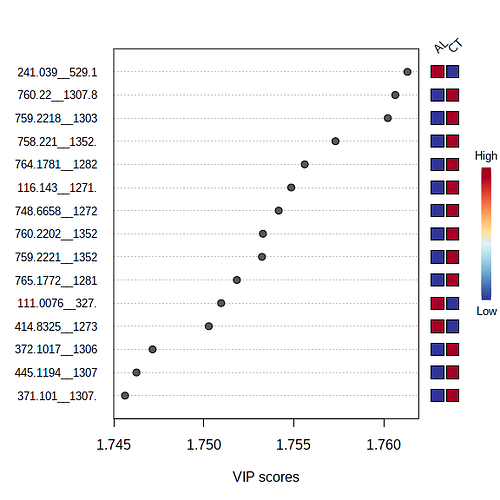 But I have problem with coverting the value to compound names
Is anyone know how to deal with it?