Hello,
I have 5 experimental dose groups but am receiving the error in the title on the 'Fit Curves' tab. I am able to proceed, but only without the Hill and Exp5 model.
Here is an example of one of the gene BMDs which clearly shows that I have 6 dose groups.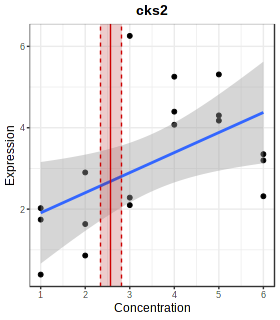 For reference, here's the .txt file I am working with
BPA_Gene_Counts_Data_UPXOME_SALMON.txt (1.7 MB)
Any ideas?