I am trying to process a set of raw LC-MS/MS data from my experiment and it keeps erroring out at step 4/6 with the same error. I have tried uploading the same data set and rerunning three time and get to same error at the same point each time.
Job ID: 17382(got cancelled) and 17378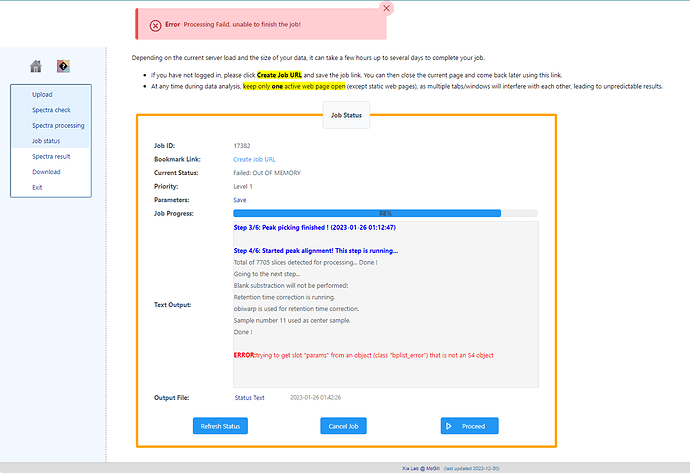 Please advise on what I need to fix or if any additional information is
required from me to resolve this issue! Thank you for your time.