Hi all! First thing, big fan of Metaboanalyst! It has helped my research for many projects

I am trying to do some enrichment analysis using as a starting point metabolomics data generated by Metabolon from mouse plasma samples. So I have a list of metabolites (I have both HMDB and KEGG ids) after statistical analysis.
I have tried Enrichment and Pathway analysis and I get only a result when using universal libraries as a reference.
However, I would like to get a result using as a reference metabolome the list of metabolites identified in this dataset (regardless of significance).
I created a single-column file with all the metabolites identified, like this: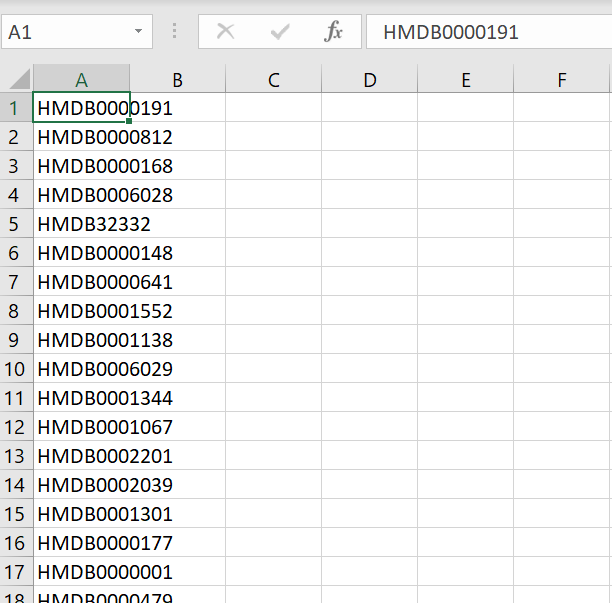 And then got an error like this when uploading


Tried to upload both a list of KEGG id metabolites, and also with HMDB id metabolites. Same problem
What am I doing wrong? is it just because too many metabolites cannot be mapped? Any suggestions on how can I overcome this obstacle?
Thanks for your amazing work again!