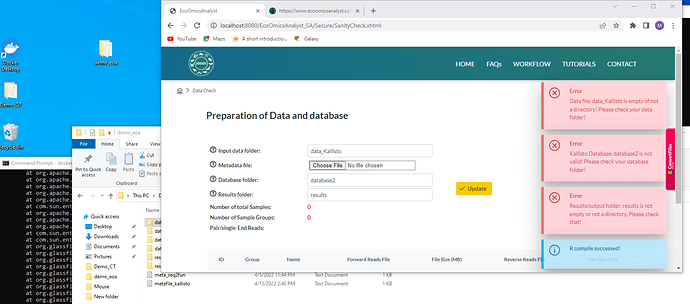 Can't get past this while following the tutorial on a Dell with Windows 10 Pro.
Using the local host for Docker and using data data downloaded from the EcoOmics analyst site (
http://localhost:8080/EcoOmicsAnalyst_SA/doc/Tutorial.xhtml
).
What am I missing? the file path? I can see the data when I open the files on my desktop so I am confused why the error messages.
Thanks in Advance,
Miriam