Dear Developers,
Thank you very much for developing such an amazing tool.
I have encountered problems when I am trying to view data in interactive heatmap module. When I try to select a different taxonomic level, it gives an error message.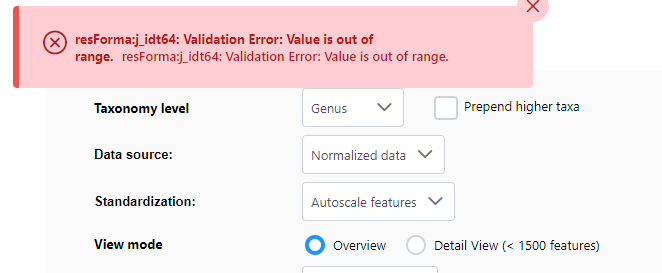 I was able to select the different taxonomic levels before ( 2-3 months ago), but now the same upload does not work anymore.
The same error message appears even when I am using the example dataset ( [Human Moving Picture] and Mammalian Gut ).