Hello, I tried to upload my data, but there was an error.
I used the same file for the last 2 weeks, and I can perform the analysis.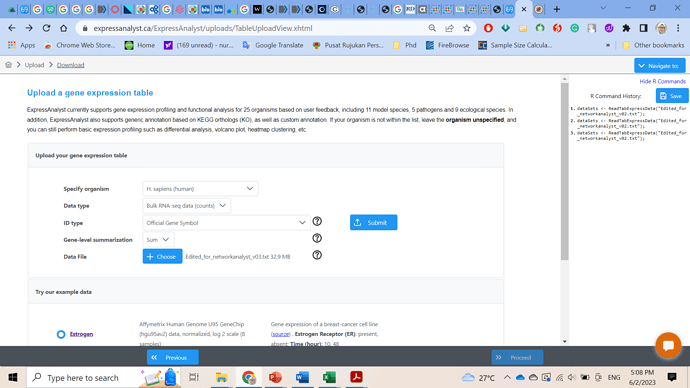 However, when I tried again this week, using the same file, I got this message.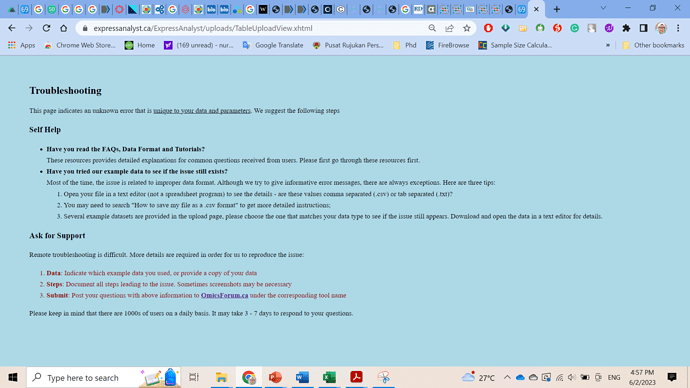 Can you help me? Have I done something wrong?
Thank you