For a 84 samples data I am trying to submit the processed data for MetaData analysis.
Stack taxa charts are submitted but Submit button for both Biomarker and Diversity metadata is inactive.
How to proceed ?
Am I doing anything wrong.
Is there a way i can access the previous version of the tool, which was working great for me.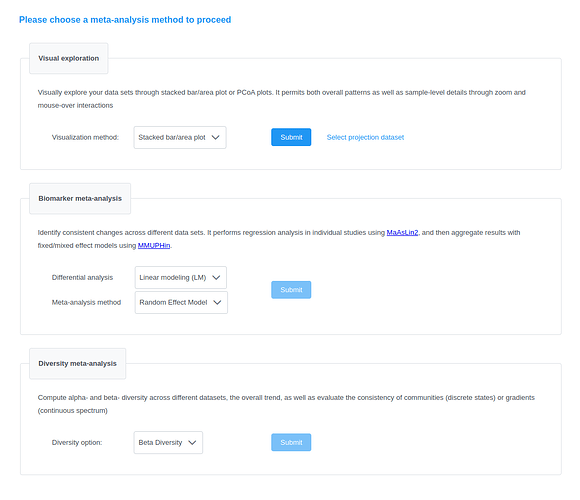 84samples_Metadata180823.txt
(1.0 KB)
84samples_otu_taxa_180823.txt
(575.6 KB)